By Helen Ramos Garao
For the past 8 years our family have lived and worked in Roxas, Mindoro. I want to share my journey of pioneering Hope Roxas Mindoro.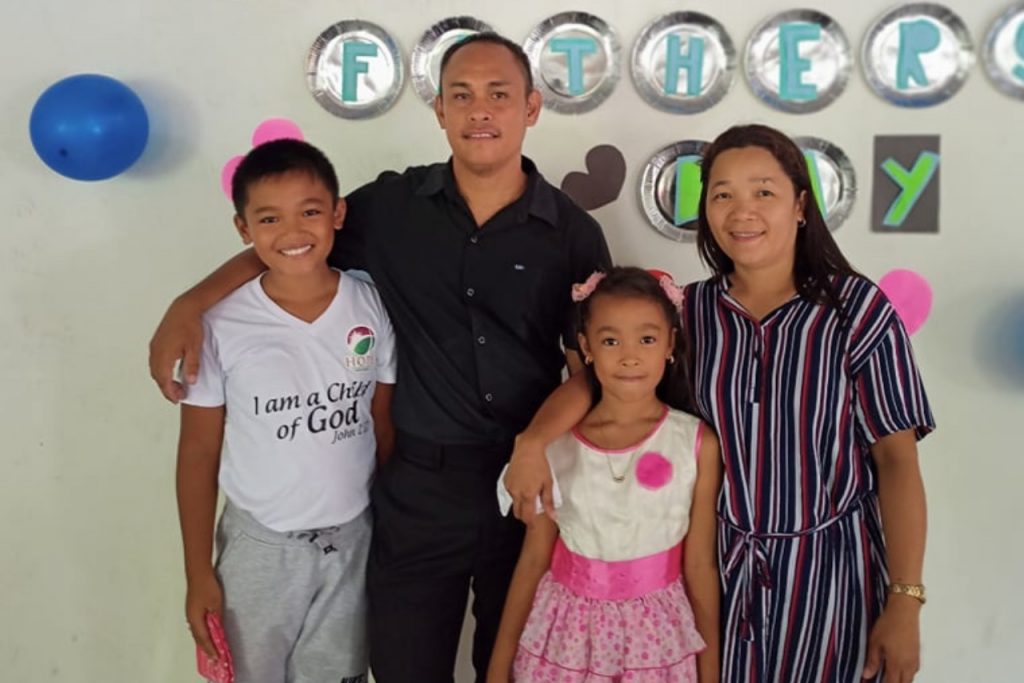 In 2007, God planted seeds in my heart for church planting which was confirmed by an evangelist Peter Truong from Hope Brisbane who visited my former church, Hope San Pedro during a healing crusade. Many sick people got healed that year through the healing crusade. Peter also prayed for the leaders in my church, he laid his hands on me and prophesied that I am like a river from which blessings will flow. I have never forgotten that prophecy and I didn't know exactly what that meant.
At that time I was working in a company in Laguna as a production operator. I decided to go home to Mindoro with my family in July 2014. My leader encouraged me to start a Bible Study. In the same year, we began a Bible Study in our home together with our 2 children. Our first Hope Roxas Mindoro Sunday service was held at the home of our visitor. God brought many children to our first service.
It was difficult and challenging for me since I was doing it without my husband's support but I pressed on. I also experienced persecution from the people in the community. However, I did not give up as God continued to open doors for us to share the Gospel and minister the love of Christ to those in need.
We decided to buy land where we could build a small church building made of bamboo. We had our services at the new venue with 15 to 20 people weekly for 4 years. But with intentional disciple-making, from 2018 until 2020, we reached 50 to 60 attendees. In 2020, the Lord fulfilled my prayer that my husband would commit to Him and His work. Since then, he has been with me in all life groups and has now started to minister in church service.
In 2021, we prayed and fasted for our new church building. During the construction, my husband and I talked to our leaders to get more volunteers to do some building work. Thankfully, they were willing and we built the church together as one family. At the same time, we raised young leaders and core team members. In fact, we had already established 11 life groups in different places and reached more than 100 people including kids.
In October 2021, Pastor Henry and Hani from Hope Cabuyao trained our leaders to conduct water baptism. At that time, I really saw how God answered my prayers as I witnessed the growth of Hope Roxas Mindoro, not only in numbers but also in faith. The first generation of Hope Kids are now our leaders and they are role models to other young people in submitting to God's will. As I reflected on the times that I almost gave up, I truly experienced how the Lord Jesus encourages me to be steadfast and to patiently persevere. I give all the praise, honor and thanksgiving to GOD!
Amen!