Written by Pao Lertrasikul
It was two years ago that the global pandemic forced us into lockdown and limited our ability to gather. This year Hope Chicago Church celebrated Christmas with great fellowship and worship. The theme of our celebration was "Peace of Christmas," which represents the divine peace from the Holy Spirit; the kind of peace that the earthly world cannot give. The sermon by Pastor David introduced how to maintain peace under any circumstance. The peace that can sustain us comes to those who trust in Jesus Christ. There were about 50 people, including children, who attended the celebration. In addition, one person accepted Christ that day. Other visitors expressed interest to learn more about God and wanted to visit the church again.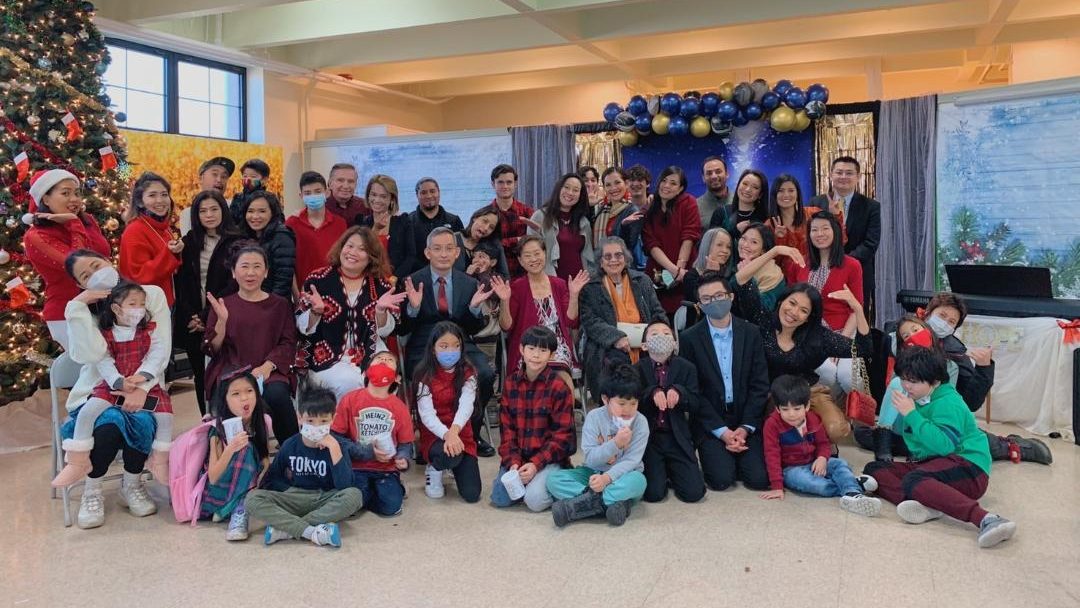 The December 12, 2021 festivities were started by a Christmas choir. The skit that followed was a highlight and told the story leading to Isaiah 9:6, the promised King who was to come to the world. He will be called the Prince of Peace. Next was a double bass instrumental performance by Daniel, a music student from Roosevelt University. We collected a special offering to support Afghan refugees who just arrived in the US through Bethany Christian Services. We used the funds we collected to buy winter jackets, snow boots, bicycles, school supplies, etc. A powerful testimony was shared by Thassanee, one of our church leaders who faithfully served God with us. She has been away from her home country for more than 10 years and maintained her legal status by continually extending her student visa. Just when she thought that she would have to give up living in the US, God blessed her by granting her resident status through the US green card lottery.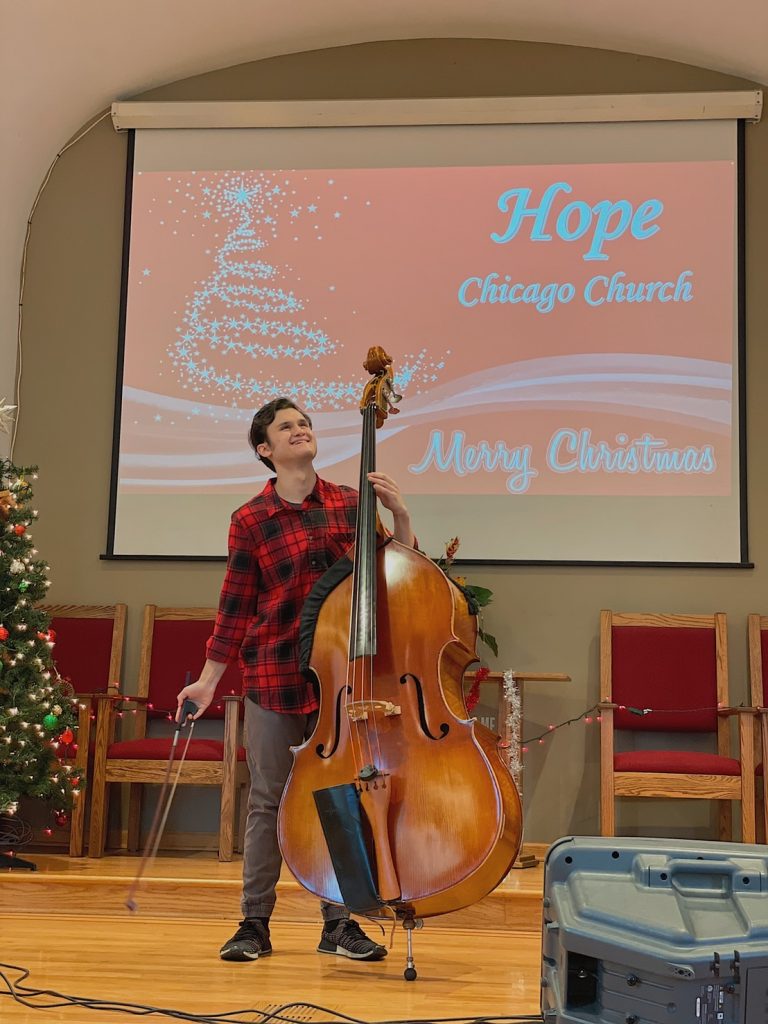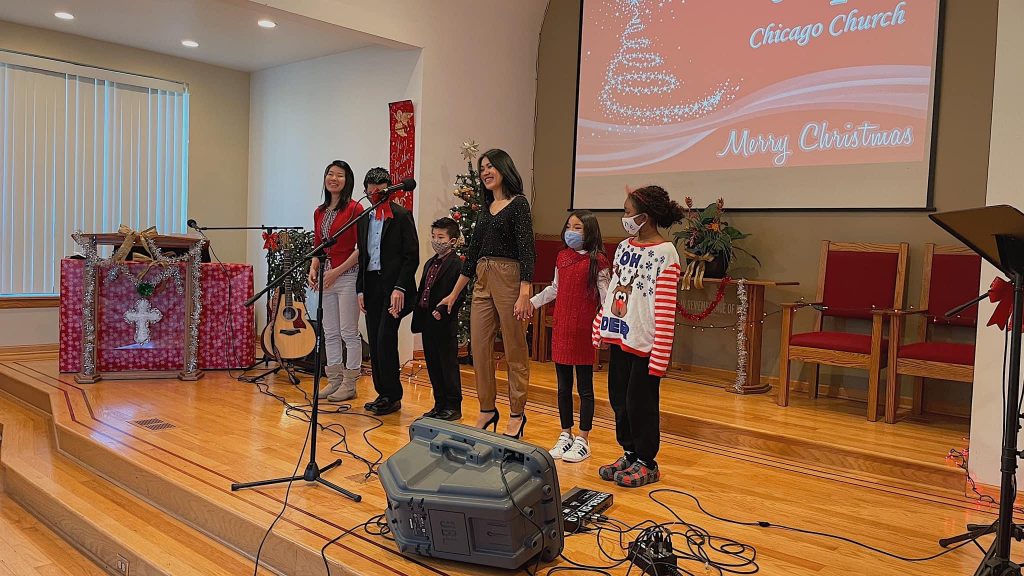 Lunch service took place in the cafeteria and was decorated with a beautiful Christmas tree and nativity banners representing the night our Savior was born. Children and adults performed in a talent show that brought laughter and joy to the crowd. Thanks to donations from some members of the church, we blessed all children who came with Christmas gifts from the abundance the Lord has given us. To end the celebration, Hope Chicago Church proudly presented a song composed by Pastor Malay Nattawuttisit, "Walk By Faith," along with a dance performance by their members. It was a day to be remembered.