Written by Maureen Yeow, Hope Brisbane
"God is with us" – Christmas 2021 with Hands of Hope Brisbane, Australia
It was the Christmas season – a happy time for many but not for Sue. She could barely feed her three children since her husband left the family. She dreaded Christmas Day because there would be no Christmas tree, no Christmas turkey and worst of all no dad. How was she going to explain the situation to her children? Her anxious thoughts were interrupted by a knock on the door. Her children rushed to the door and opened it. "Hi, I'm Rosie from Hands of Hope. I brought a little something for you and your family. Merry Christmas!" Sue's oldest son Joe said "Mummy, the kind lady brought us a big bag of Christmas goodies!" Holding back her tears, all Sue could say to Rosie was "Thank you for thinking of us. You will never know how much this means to us. I was beginning to think that no one cared."
Every year, Hands of Hope as the community arm of Hope Brisbane brings Christmas cheer to hundreds of people like Sue who are doing it tough.
In partnership with local businesses and community organizations, we gave away 180 hampers this year to refugee families, people with disabilities and people at risk of homelessness in Brisbane. More than 200 toys and gifts were distributed to families so that parents could put something under the Christmas tree.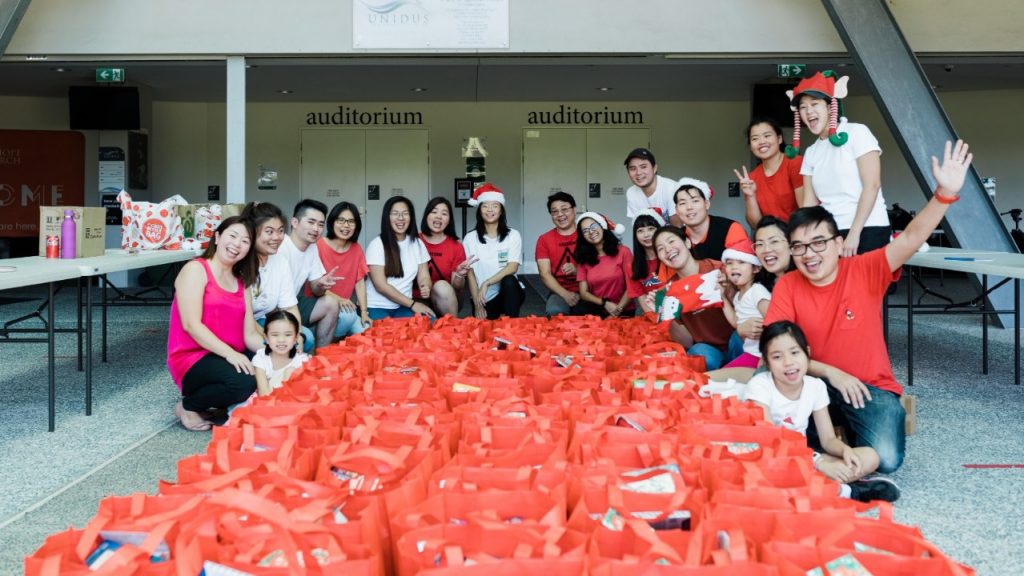 We also held our ever popular C4K (Christmas for Kids) event which drew almost 600 people. Among the many kids activities to enjoy were an animal petting zoo, obstacle courses, games for kids and a trackless train. Adults enjoyed free desserts, coffee and tea while the children were busy having fun. The event was graced with the presence of Anastasia Palasczuk (Premier of Queensland), Angela Owen (Calamvale Ward Councillor) and Milton Dick (Member of Parliament).
In addition, 220 people enjoyed our Movie under the Stars event held at Willawong and St Lucia. All this was made possible thanks to the help of over 160 volunteers from our church and the broader community. Praise the Lord that we could bring Christmas joy to so many people.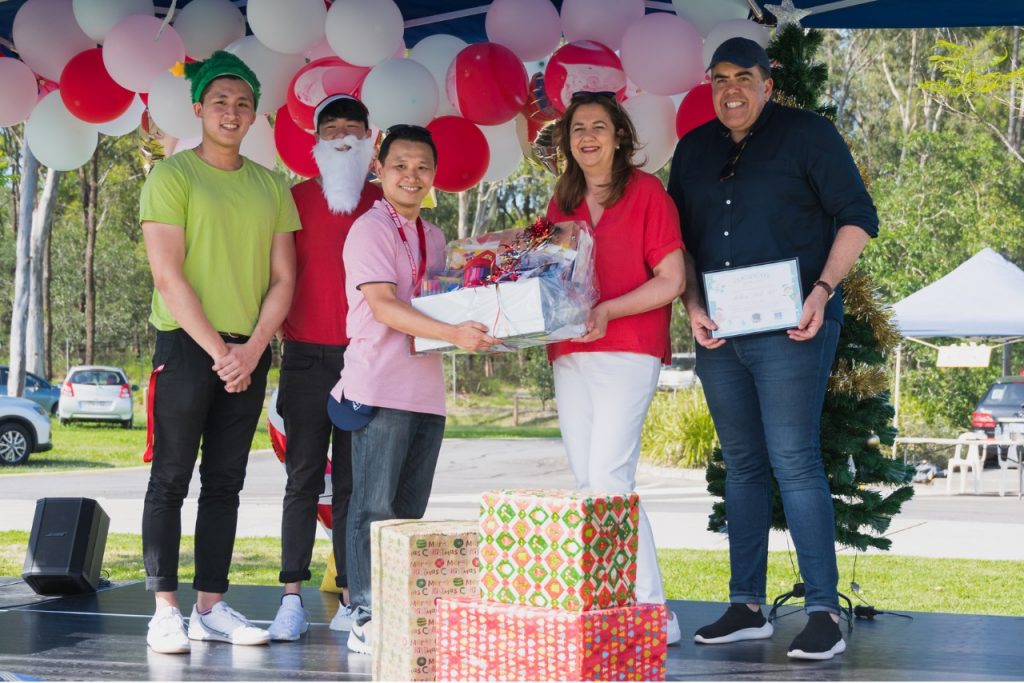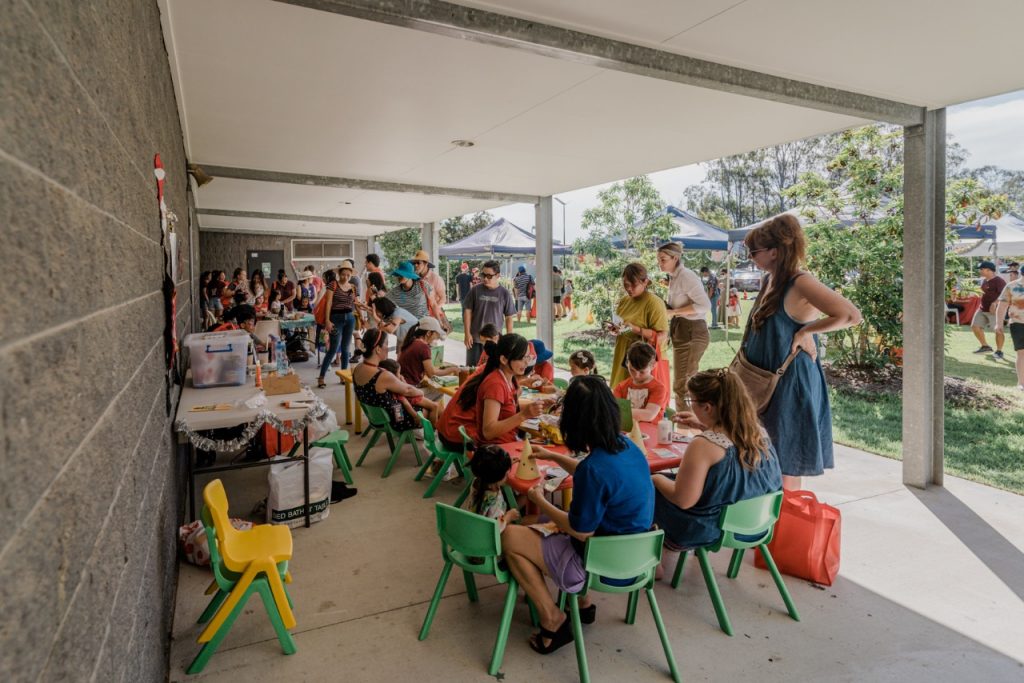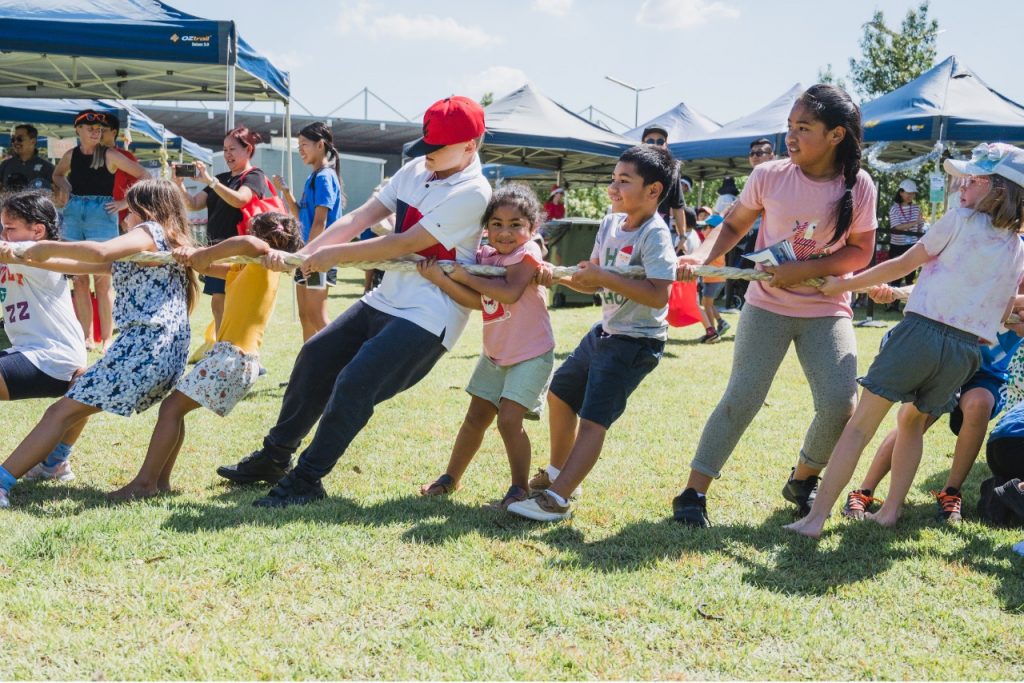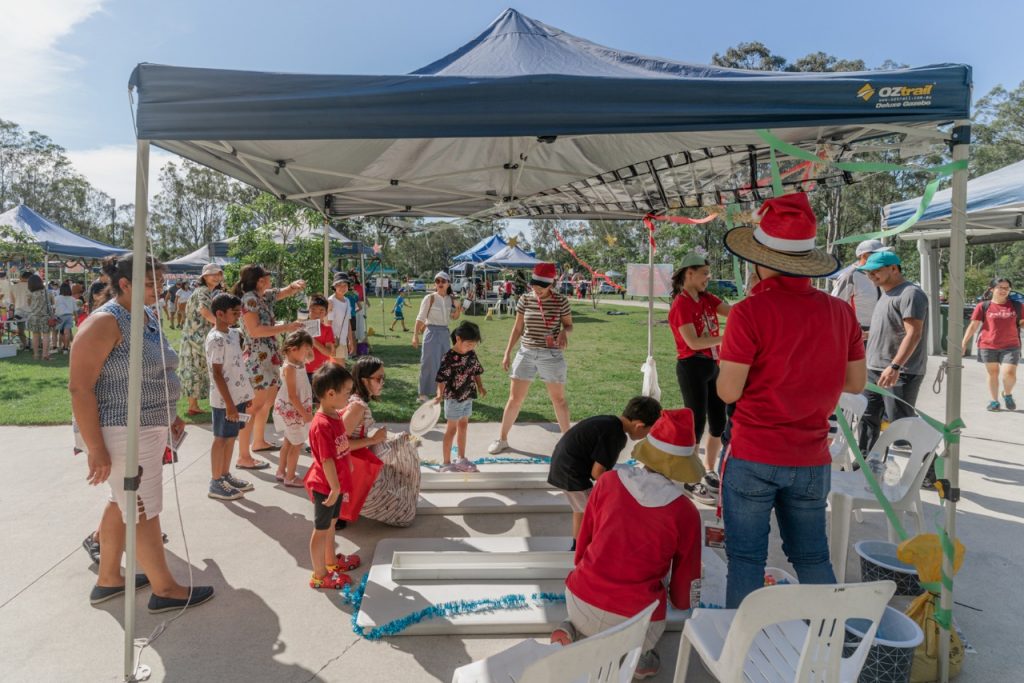 For I was hungry and you gave me something to eat, I was thirsty and you gave me something to drink, I was a stranger and you invited me in, I needed clothes and you clothed me, I was sick and you looked after me, I was in prison and you came to visit me.' "Then the righteous will answer him, 'Lord, when did we see you hungry and feed you, or thirsty and give you something to drink? When did we see you a stranger and invite you in, or needing clothes and clothe you? When did we see you sick or in prison and go to visit you?' The King will reply, 'Truly I tell you, whatever you did for one of the least of these brothers and sisters of mine, you did for me.'

Matthew 25:35-40