By Vera Sandoval, Hope Church LA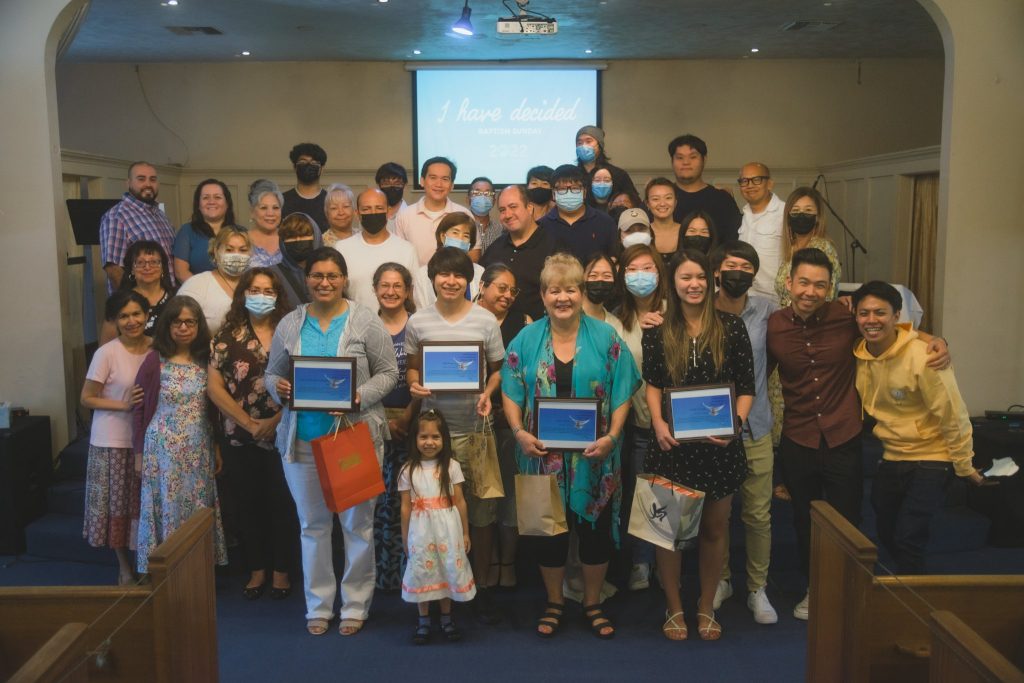 The Baptismal day is an awakening of bringing God's people to put to action the Great Commission that Jesus has called us to do.
"Go, and make disciples of all nations, baptizing them in the name of the Father, and of the Son, and of the Holy Spirit." 

Matthew 28:19
A few days before this joyous day the weather was unsteady– one week was 85 degrees, another was 78 degrees. However, when the baptismal day came, it was a whopping 97 degrees! The weather was perfect and the water was warm for everyone. God controlled the weather. It was not hazy, or cloudy, but full of sunshine.
Each new Christ-follower went up to give their testimonies of how they came to Christ. Each mentor came up to give words of encouragement and declare God's love to their mentees. It was a fountain of overflowing love being shared. We celebrated with our sisters and brother being baptized: Sylvia Cloud, Sabina Alejandra Rodriguez Garza, Mable Truong, and Abel Perez.
We had chairs out for family and friends to witness the baptism of their loved ones. After minutes of canceling their invitation, unbelieving family members decided to witness this declaration of faith. Only God's hand moved their hearts to participate. It was rest assured that He is working in their hearts.
Music was played as each person submerged in the warm, refreshing water. They came up to breathe their first breath of air as a newborn Christ-follower. We sang at the top of our voices in unison, "I Have Decided To Follow Jesus." After the baptismal, food was given out– delicious Pad See Ew, fried rice, fried crispy chicken, cookies, chocolate, and vanilla cupcakes. It was truly a feast to behold.
We were of one mind, one Spirit, one faith, one baptism, one God, and Father of all– who is over all and through all, and in all.
"There is one body and one Spirit, just as you were called to one hope when you were called; one Lord, one faith, one baptism; one God and Father of all, who is over all and through all and in all."

Ephesians 4:4-6
It proved exactly what Luke says in Luke 15:10, "In the same way, I tell you, there is rejoicing in the presence of the angels of God over one sinner who repents."
There is rejoicing over one sinner! The angels were having a glorious party when four sinners repented and came to Christ Jesus! Hallelujah!