The Hope Kota Kinabalu Christmas celebration in 2022 was truly meaningful with a series of three events to reach out and bring the love of Christ to many including kids, the marginalised and students.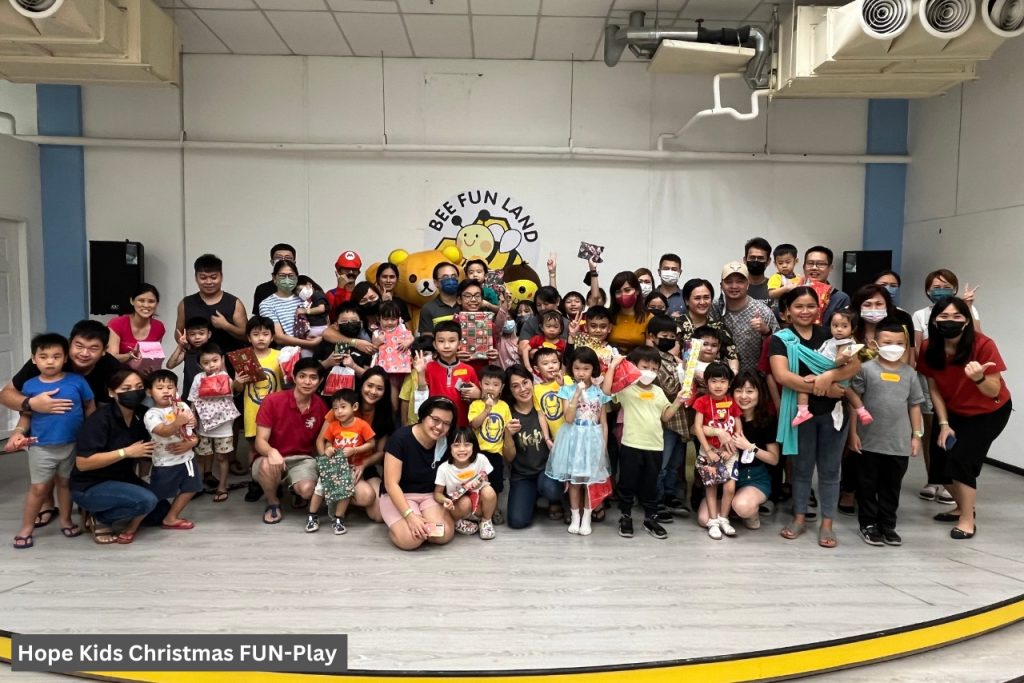 Hope Kids Christmas FUN-Play
On 10 December, the series started off with the Hope Kids Christmas FUN-Play when the year-end school holiday and Christmas season coincided. It took place at the largest indoor children's playground in the state. It was attended by 42 kids ranging in age from 1 to 12, along with more than 40 parents and volunteers. The kids had a great time playing at the playground before being "interrupted" for a refreshing snack.
The program then began, with Pastor Anthony sharing the nativity story and rewarding the kids who paid attention with little gifts. Two non-believer boys even received children's bible story books. Every child received self-picked, nicely wrapped gifts and goodie bags, and three children received special gifts through a blessed draw.
A big thank you to our God and the Hope Kids team for making the event so memorable and successful! We are proud of all the volunteers who generously contributed their time, resources, and sponsorship of food and gifts. We look forward to participating in another FUN-play in the future!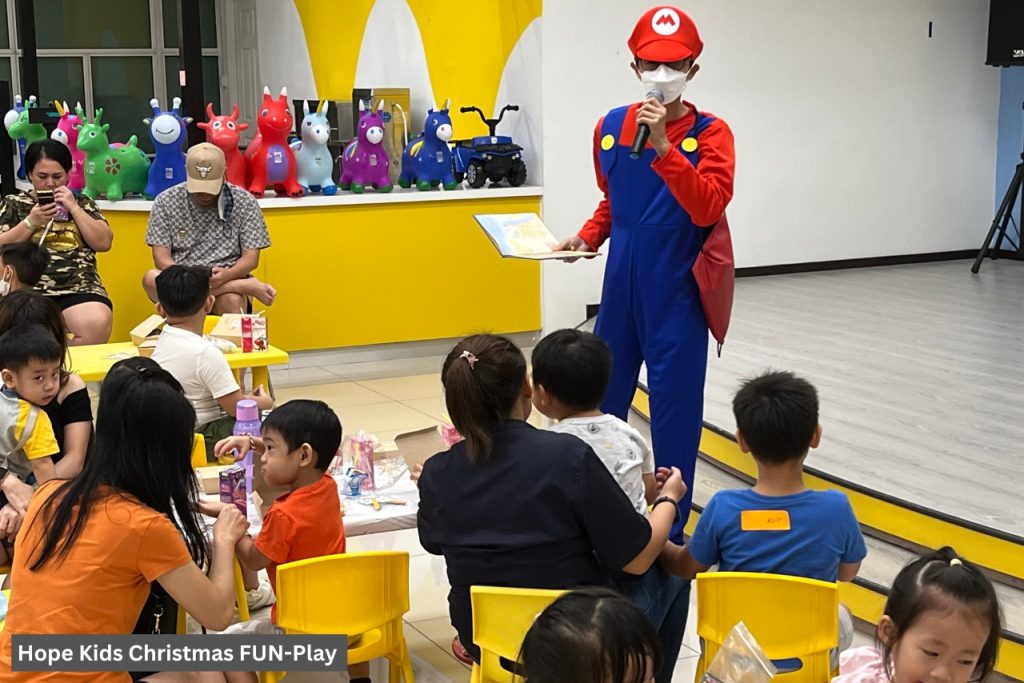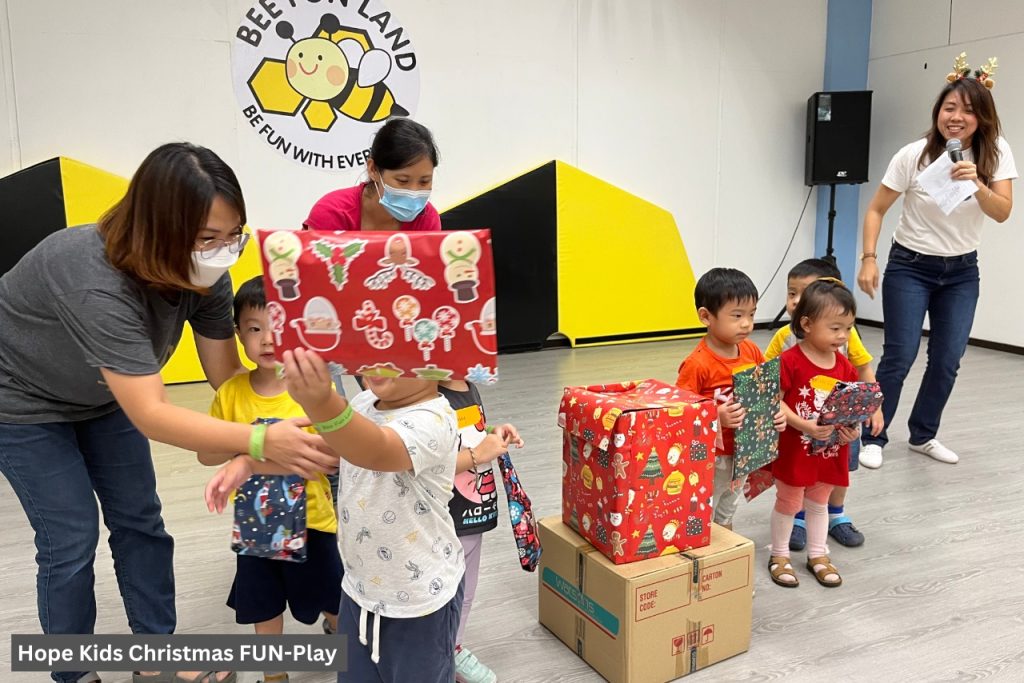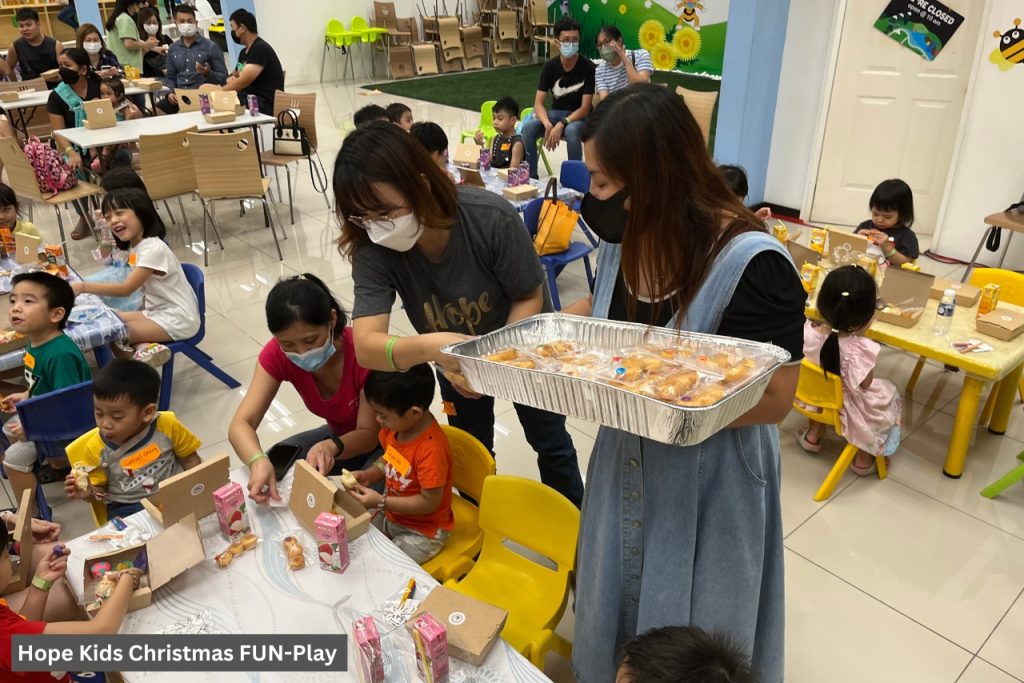 Christmas Blessing Project
"But you are not like that, for you are chosen people. You are royal priests, a holy nation. God's very possession. As a result, you can show others the goodness of God, for He called you out of darkness into His wonderful light"

1 Peter 2:9
The second event was held on 11 December 2022. The Bahasa Malaysia congregation from Hope Kota Kinabalu celebrated the Christmas season by organising a special event to bless the community namely the Blessing Project with a theme of "Bersamamu" (With you).
It took place at Bukit Harapan home in Kota Kinabalu. The home serves as a school and shelter for children with special needs, abused women, and children, with more than 40 residents. A week before the Blessing Project, the home was struck by a Covid-19 outbreak, so the event was modified to be held outdoors and without direct contact with the quarantined residents. The volunteers helped improve the home's playground facilities, including repainting, tree trimming, rubbish removal, and gardening. At the end of the event, the volunteers donated basic groceries to the home as a gesture of goodwill and sowing God's love and goodness into the hearts of the residents during the season of giving.
Indeed, we had a good time helping the home although it is only a small gesture, and we know that we are sowing God's love and goodness into their hearts too in this Christmas being the season of giving.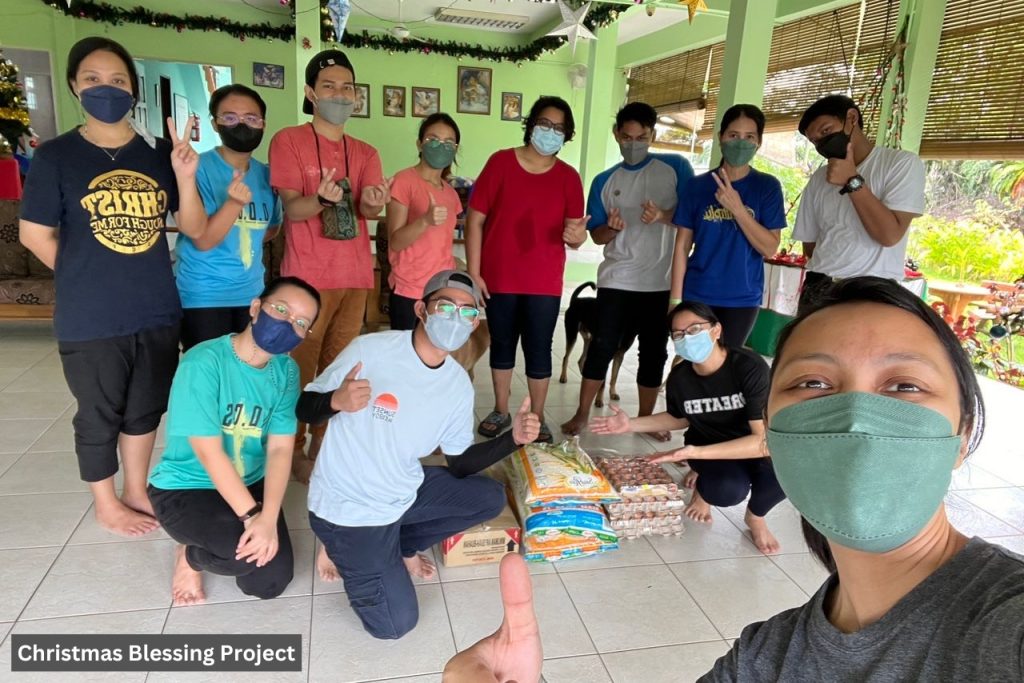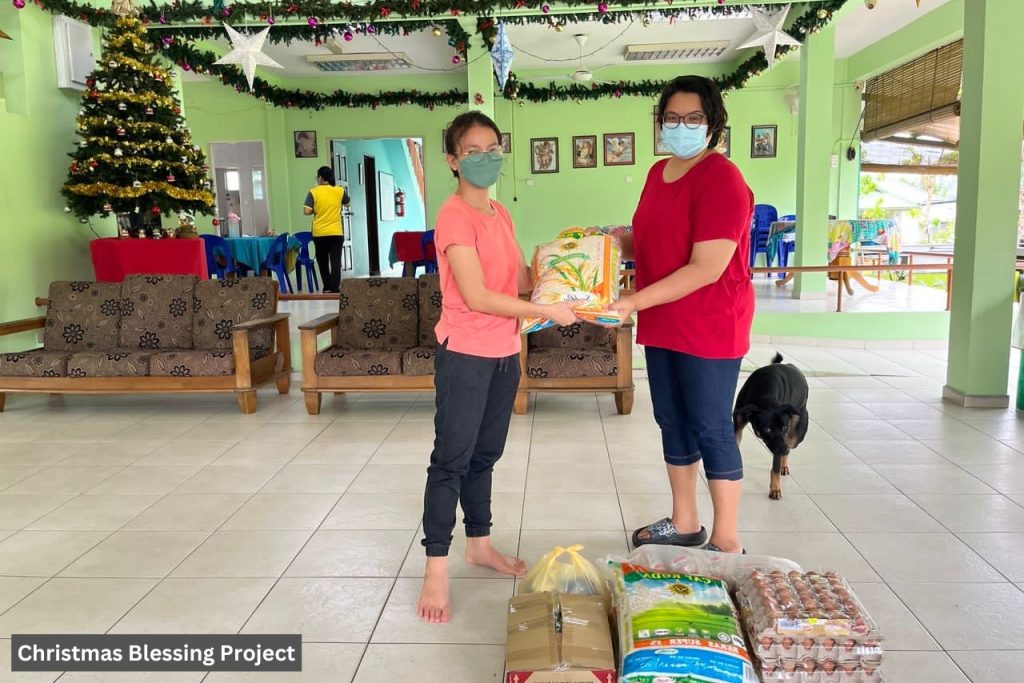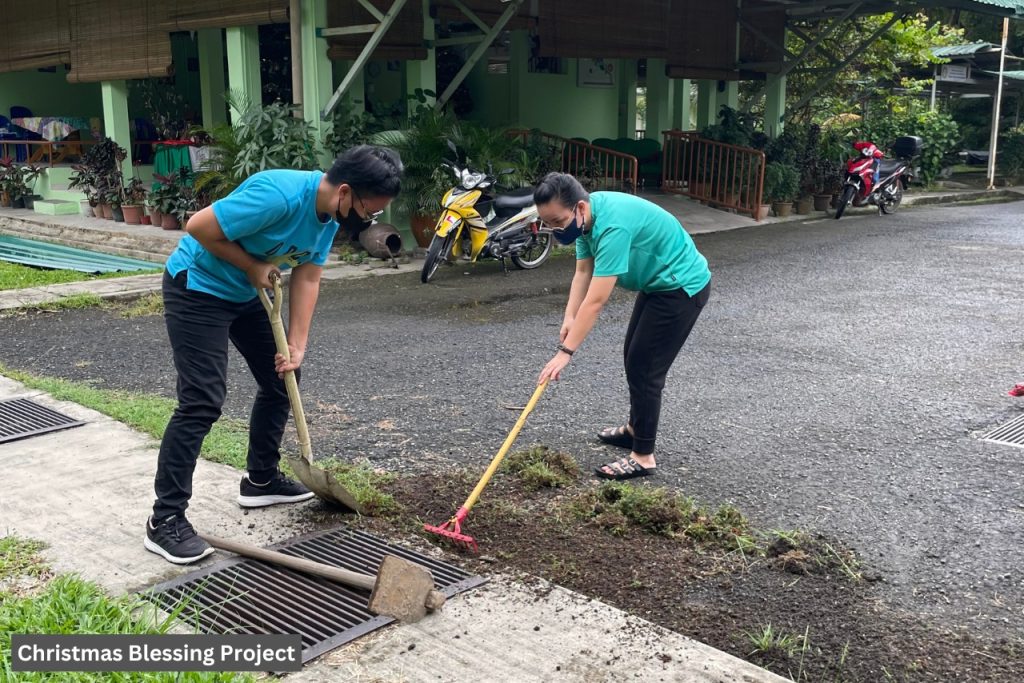 Student Christmas Celebration
Last but not least in the series, the English-Chinese Congregation at Hope Kota Kinabalu hosted a targeted Sunday service for students on 18 December 2022. For the past three months, we experienced a spiritual revival for the student group from only one growing to six regular students. A special friendship and wonderful bonding have been built in the church. A special friendship and wonderful bonding have been built in the church. During this celebration, our university life group named Lighthouse presented a skit which illustrates the hope given by God.
After Christmas caroling and praise and worship, Emui and Belinda shared about how Jesus Christ brings hope to us. When we hold things too tight in this world and put hope in the wrong place, things will explode. But when we choose to let go and let God, this is where our Hope is.
"For I know the plans I have for you," declares the Lord, "plans to prosper you and not to harm you, plans to give you hope and a future.

Jeremiah 29:11
Christmas isn't just about celebration, presents and gifts. We spent time together to understand the hope that is promised long ago, even before Jesus was born. It was a great reminder knowing how God loves us and wants to save us. Like what we have been singing during Christmas – "A thrill of Hope, the weary world Rejoices!" This Christmas, Hope KK encouraged the students to remember Jesus Christ is our living hope. Together with Pastor Anthony, the student unit had a Christmas lunch fellowship. We also celebrated for students who have just accepted Christ as her personal Savior. We continue to pray for the souls and salvation to come, in Jesus' name. Amen.