Hands of Hope's annual tradition of Christmas Fiesta (previously known as C4K) brings friends and family together to kick off the Christmas celebrations properly. These events have become a yearly tradition for many families in the community – with free food and drinks, and it's impossible to stay away.
This year, we picked this up by running the Christmas Fiesta events in two locations – double the fun, covering more of Brisbane!
The first event ran at Unidus Community Centre in Willawong, where the event was run for almost a decade. Because this was the home base for the event, there was more opportunity to pack in the usual fun and games. There were many outdoor performances, a massive inflatable slide and heaps of carnival games. Tug of war may have gotten dangerously competitive, but petting the baby goats afterwards must have soothed a few losses a tad.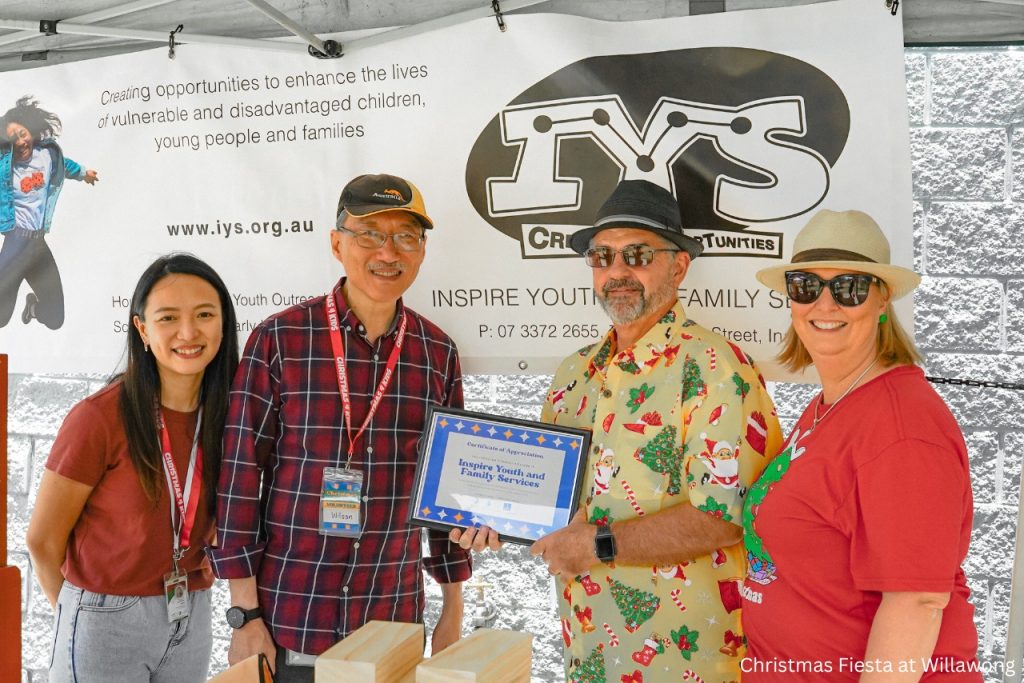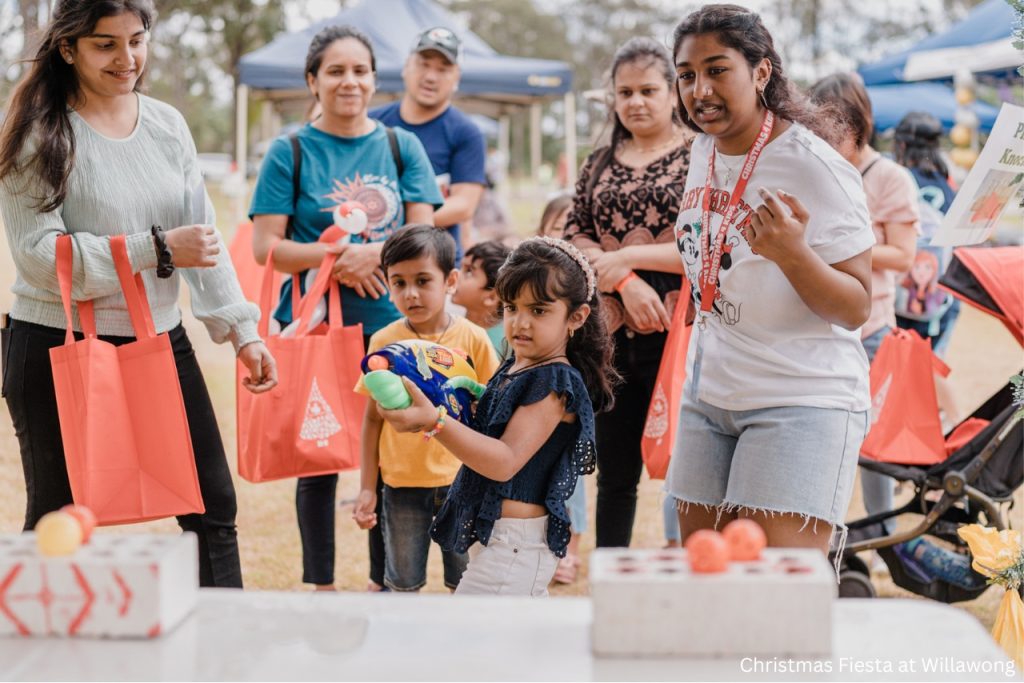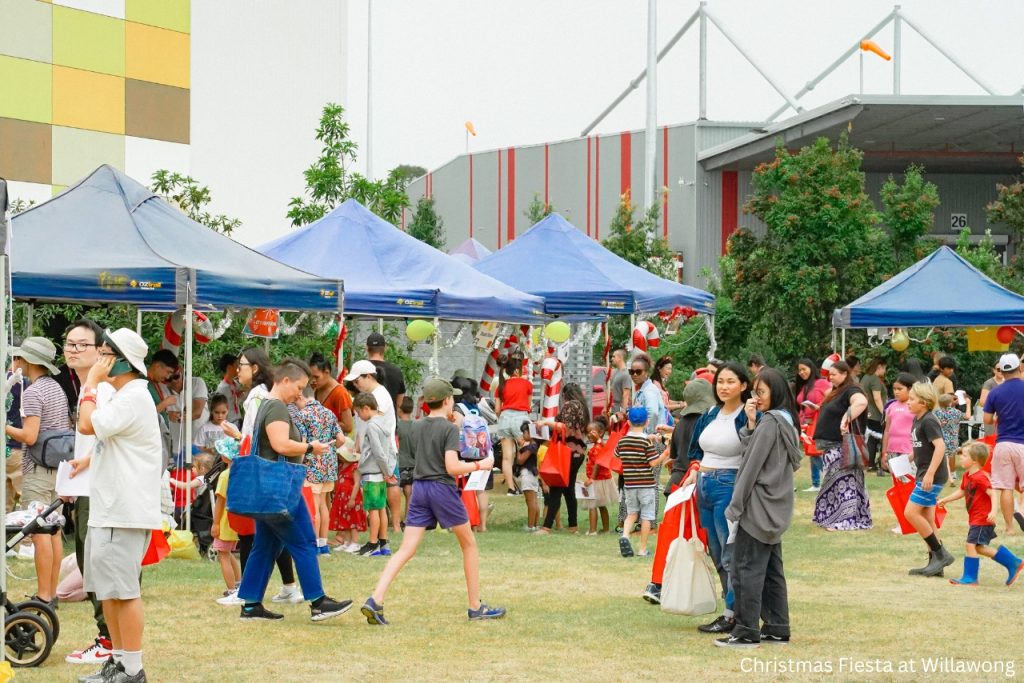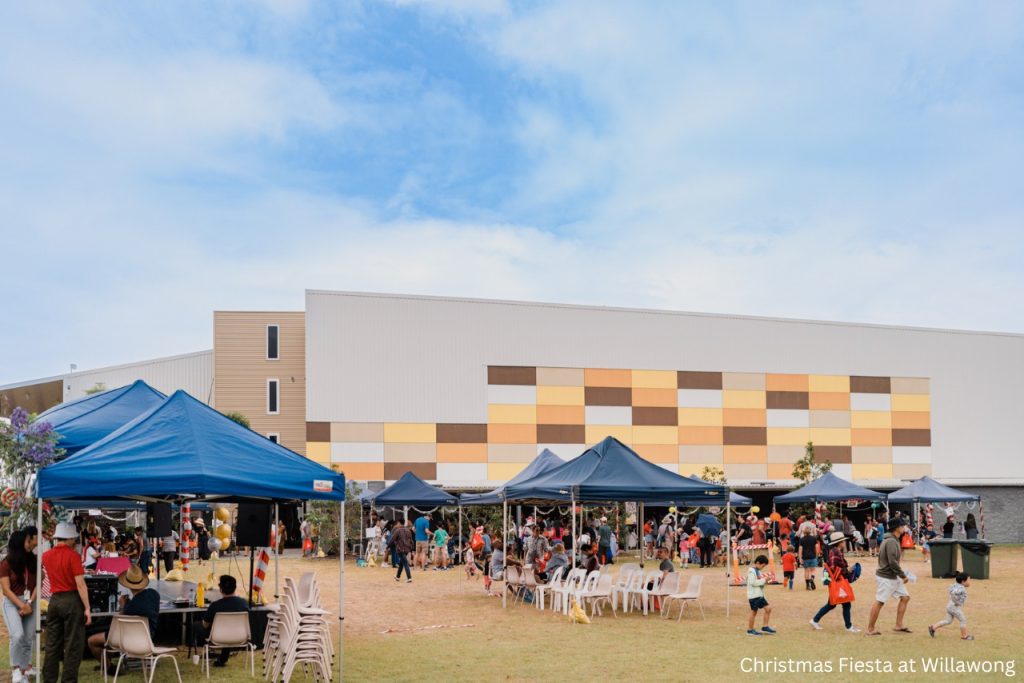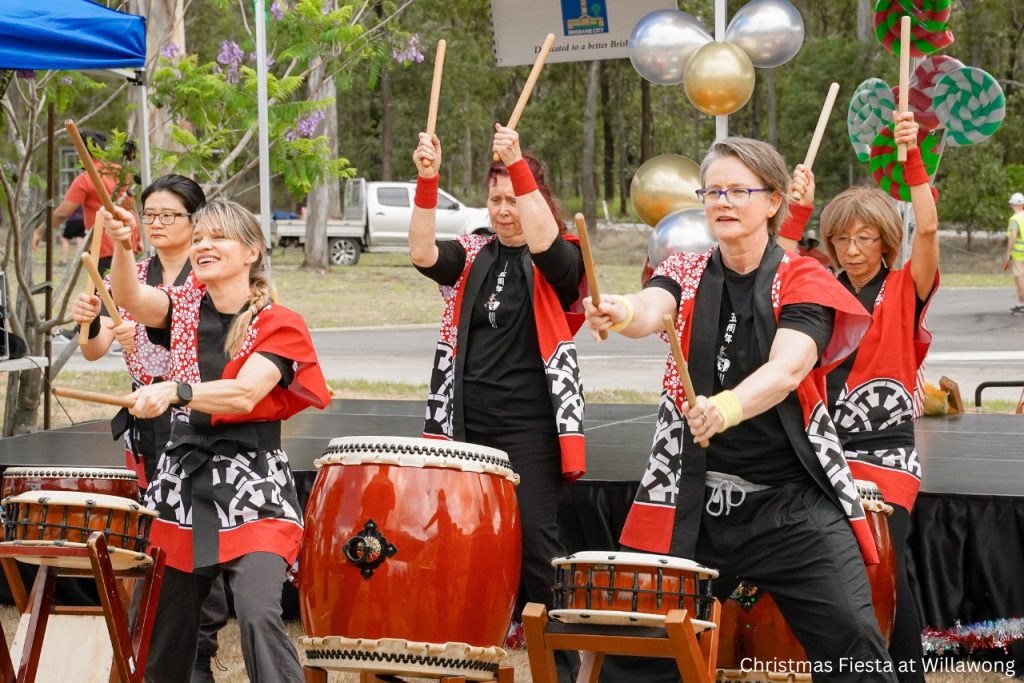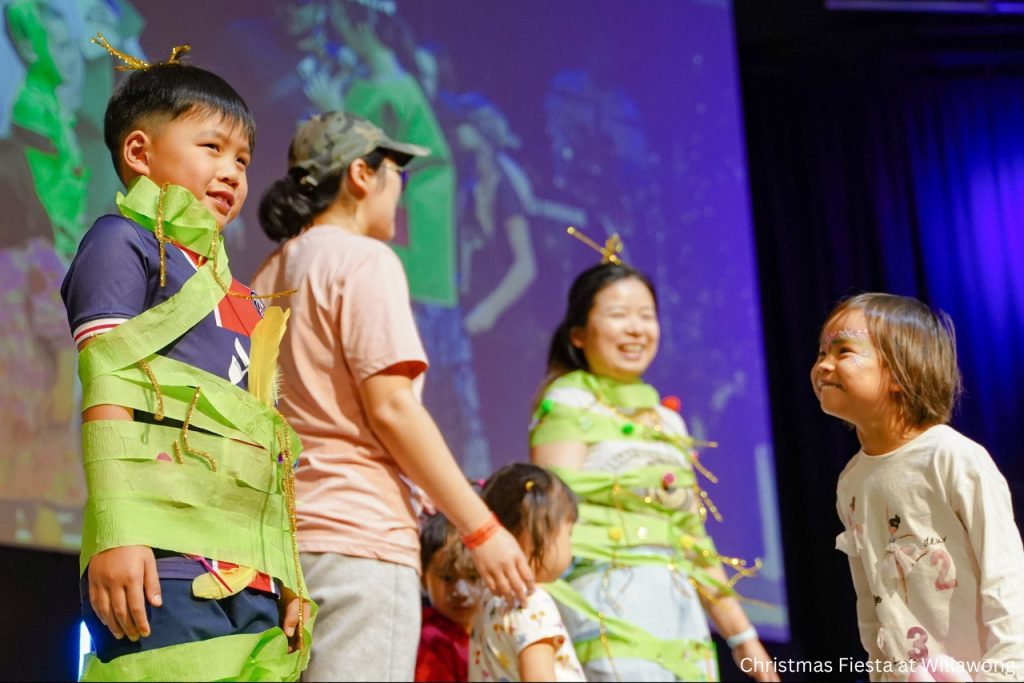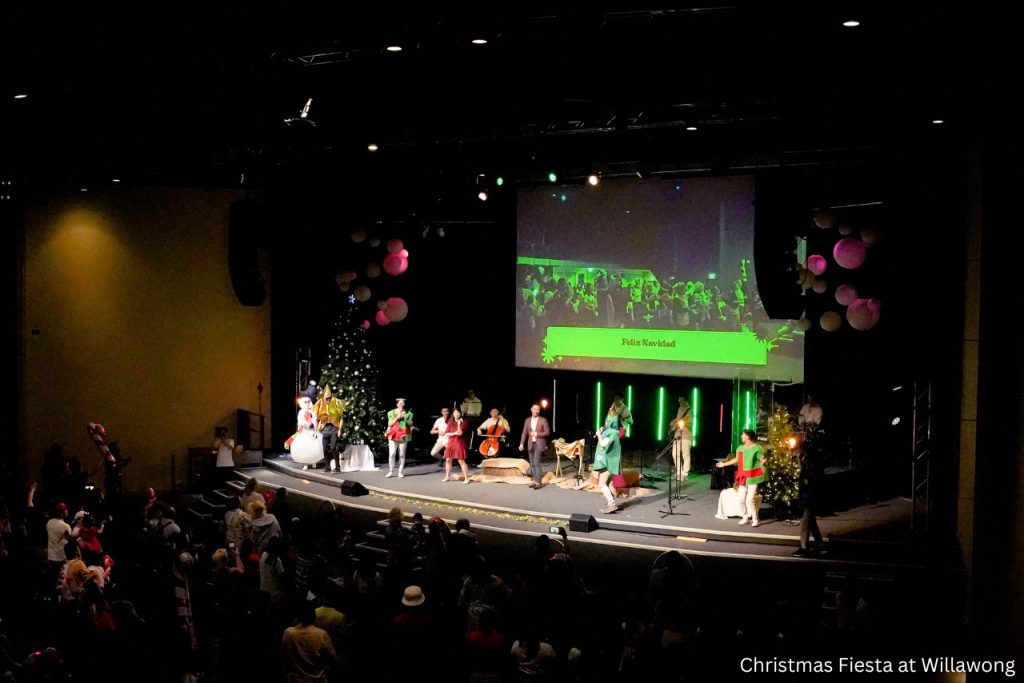 The second event ran the weekend after at the University of Queensland in St Lucia. In the beautiful Advanced Engineering Building, the events were held indoors. Despite the smaller location, the Christmas magic persisted. Esther Dai, who volunteered at both events, found that this worked well, creating a cosy environment for the families that attended. She said she "enjoyed seeing the community connect and have fun together – good vibes for both events!"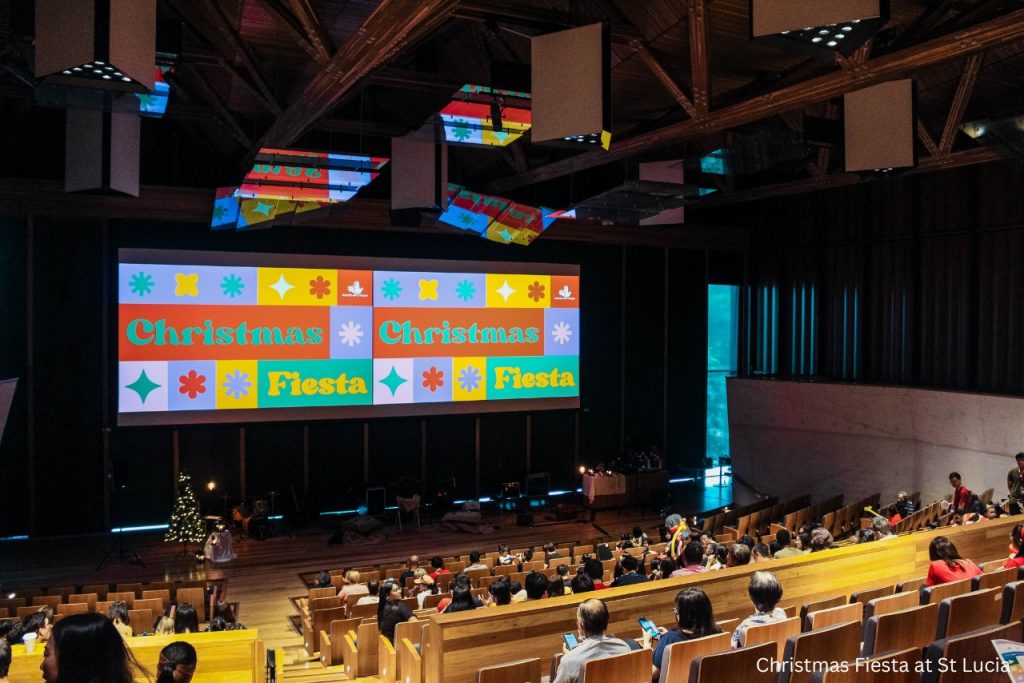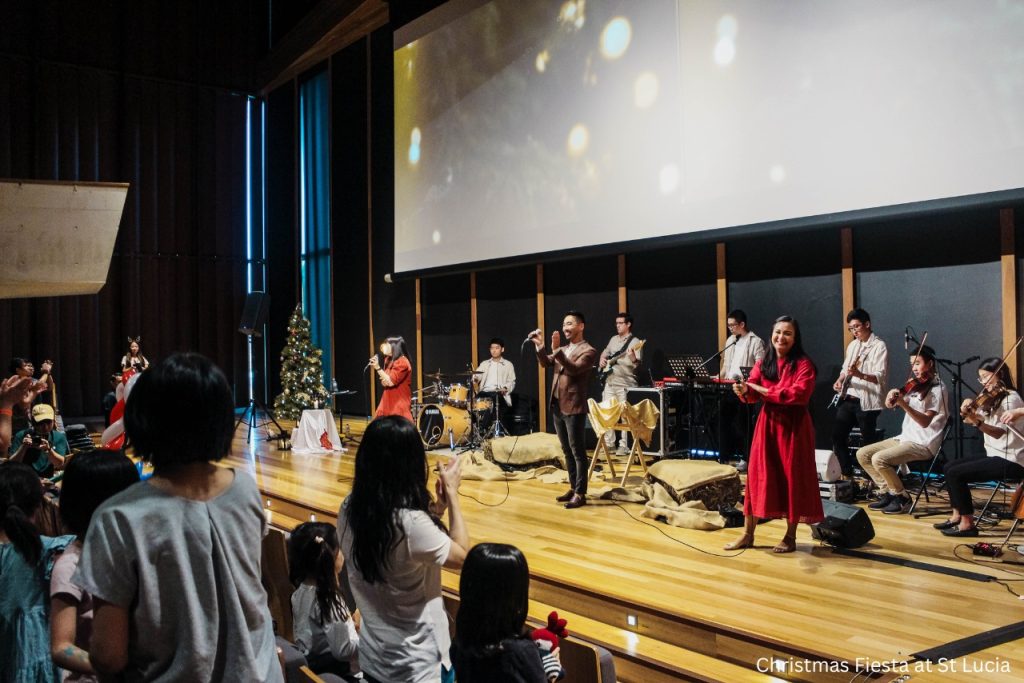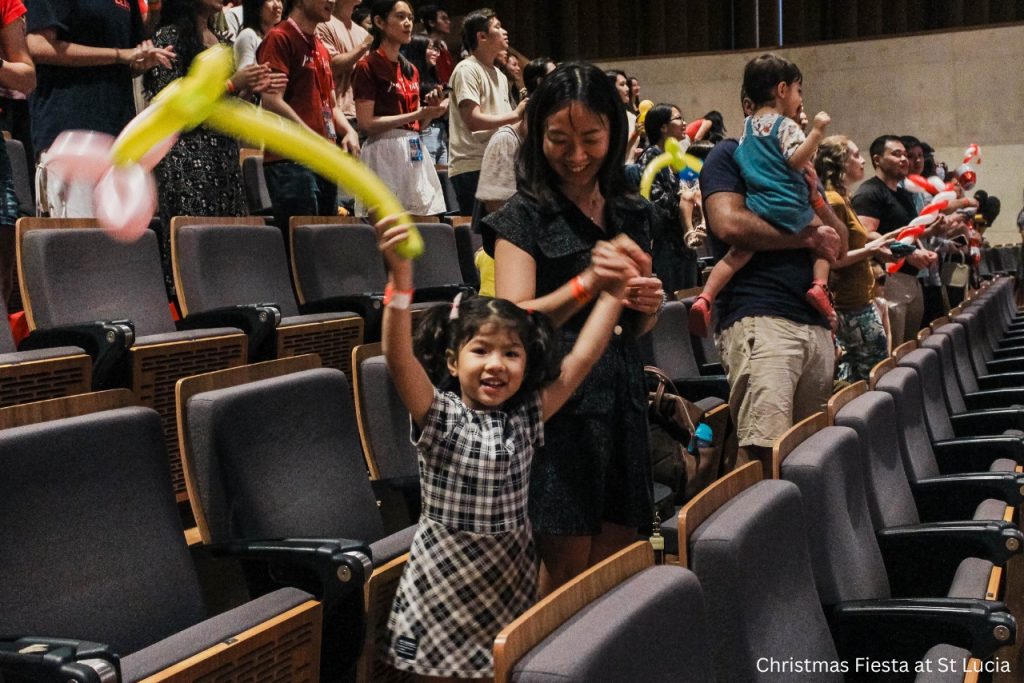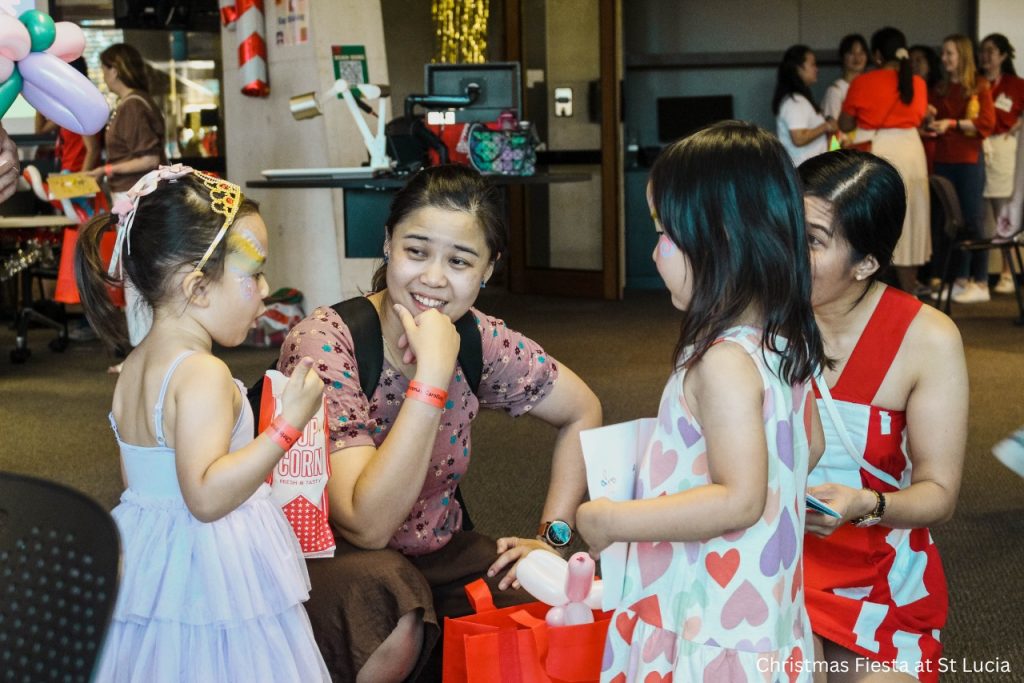 The Christmas Fiesta also held carolling after a big day of frolicking through the day's event to ramp up the Christmas spirit. The program started with games, with families winning amazing prizes to kick off. Who knew frantically decorating your family like a Christmas Tree could get a bit ruthless? To fully wrap up the event, this was followed by a lot of carolling where kids and families sang along.
Having both events in different suburbs across Brisbane allowed different communities to celebrate Christmas in a more accessible way. The different locations made them unique in carrying on traditions, regardless of where families lived.
Now that Christmas 2022 is over… guess it's time to countdown to Christmas 2023 – have a happy New Year!