On Christmas Eve of last year (2022), the hymn 'Joy to the World' could be heard throughout the 5th floor of Pavilion Bukit Jalil Mall, celebrating the arrival of Jesus Christ as the long-awaited Savior of the world. The Hope Kuala Lumpur Mandarin choir team, consisting of more than 40 members aged 8 to 70, held a special Christmas caroling event in the mall, sharing the message of God's love and blessings with the public and creating a joyous atmosphere that filled the space. The Kalumpang Mission School children added to the festive spirit by performing a special dance titled 'Christmas This Year.' The event was a wonderful opportunity to share about Jesus Christ, our Savior.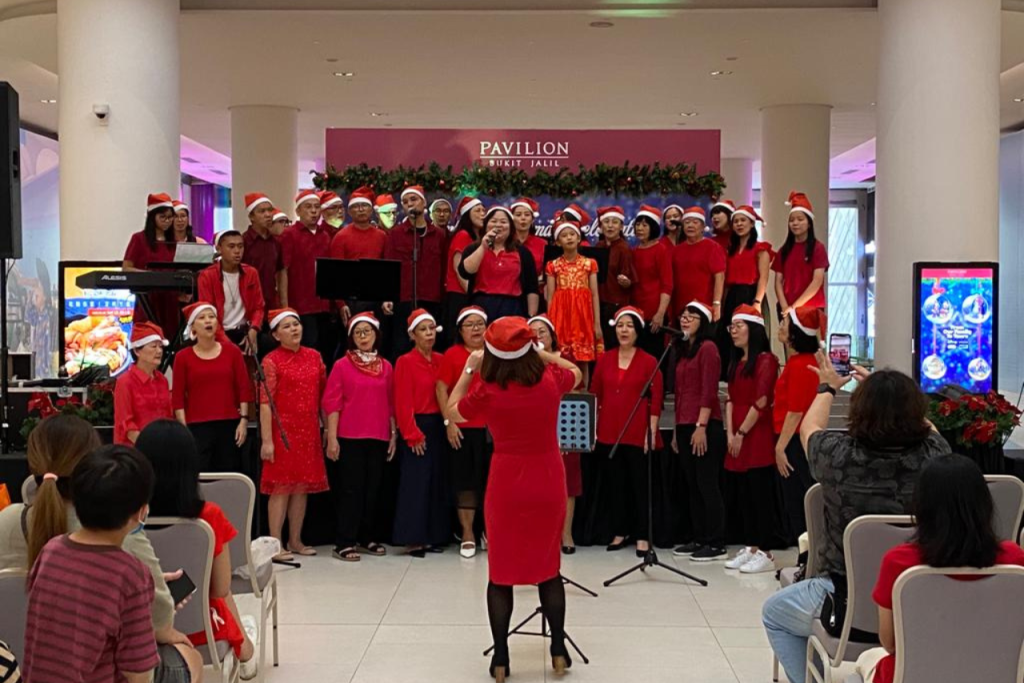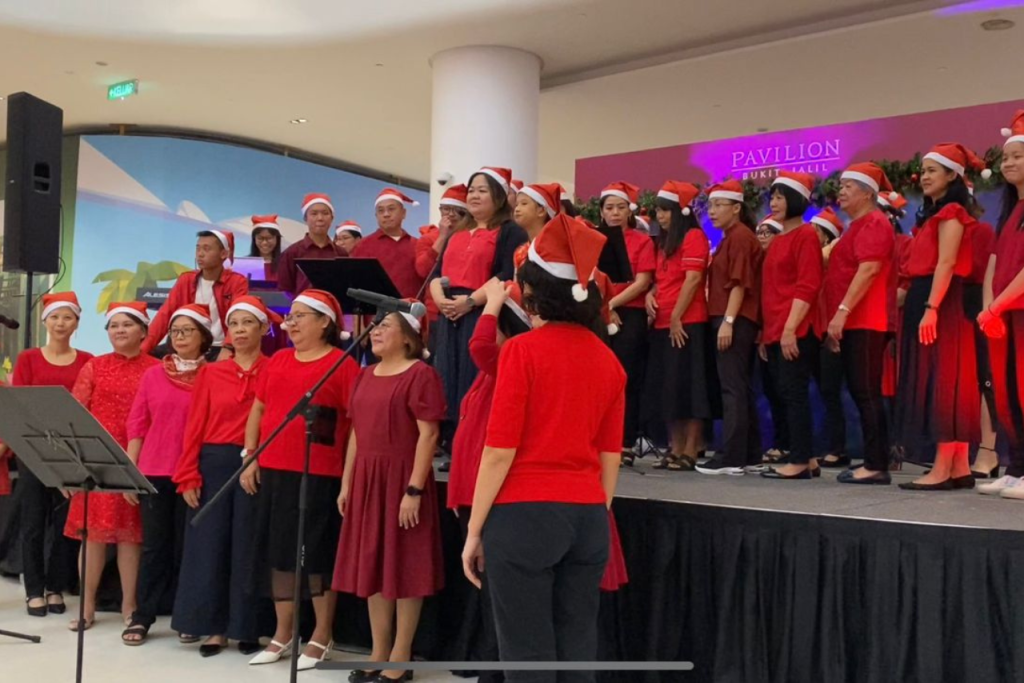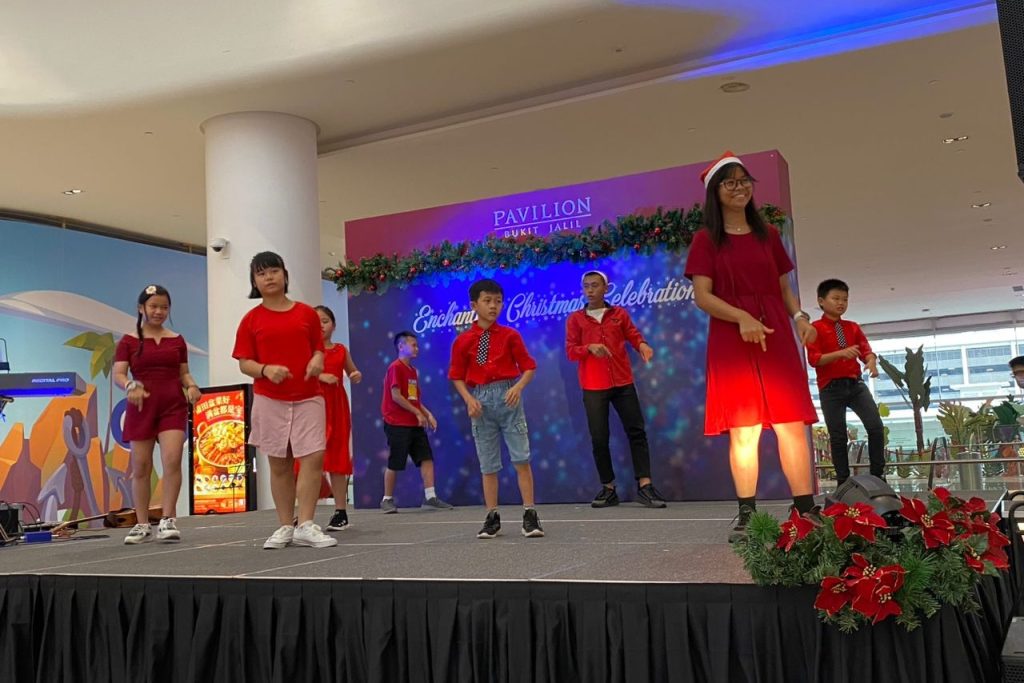 On Christmas Day morning, the celebration started off with Christmas carols and powerful praise and worship songs. The theme of our Christmas celebration at Hope Kuala Lumpur Mandarin Church is "One Faith One Heart 同信同心". Following the worship song, a group of talented youth and Hope Kids wowed the audience with their dance. A highlight before the preaching began was the performance by the Golden Eagle group, which consists of elderly members. They indeed ushered in the joy of the Christmas celebration with their energetic praise dance.
Estee shared the message about the hope of God that fills us with peace and joy and unites us in one faith with His love. The highlight of the celebration was the Christmas choir team, consisting of 35 young and elderly members, performing wonderful joyous carols that lifted everyone's hearts. The choir team also proudly presented the carols in a shopping mall on Christmas Eve.
The festivities continued with a wonderful fellowship over a sumptuous lunch for 125 people. Everyone was amazed by the big roast pig on the Christmas lunch buffet, and the children had a fun time playing games. We are thankful to our Lord Jesus for His amazing blessings and love.