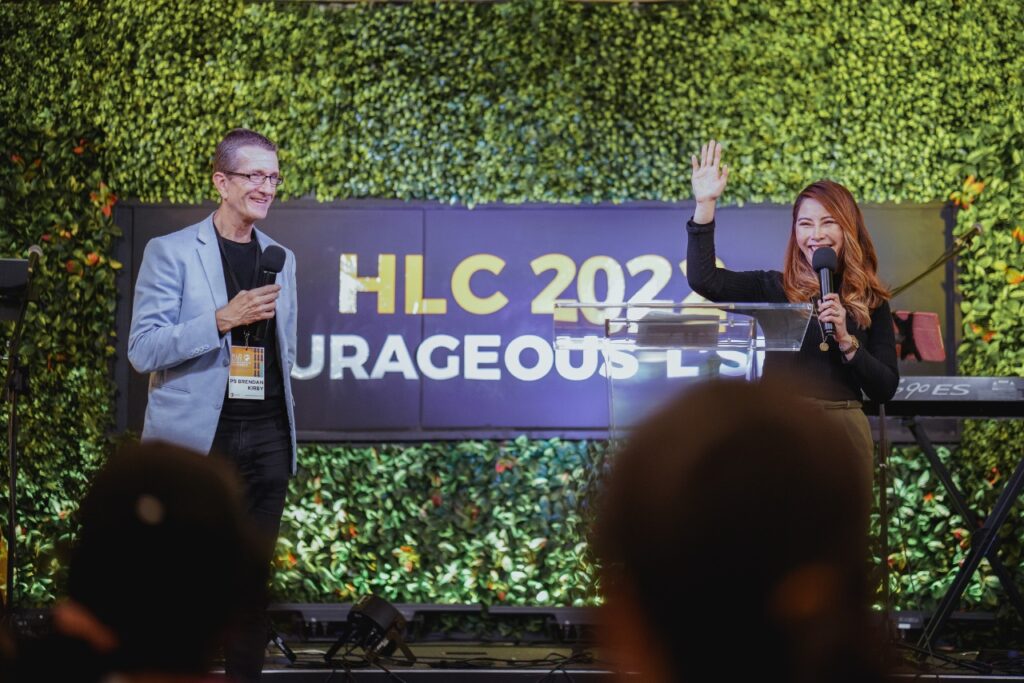 After a hiatus of in-person gatherings due to the COVID pandemic, the Hope Leaders Conference (HLC) 2022 was hosted by Hope Adelaide with in-person and online delegates. With a specific focus on "Courageous Leadership," pastors and leaders from various Hope churches across Australia came together both in person and online for three enlightening days, from November 24th to November 26th, 2022. This conference provided a unique opportunity for participants to experience a time of refreshment, fellowship, and impactful teaching.
The conference featured esteemed keynote speakers, Ps Wilson Lim, Ps Brendan Kirby, and Ps Richard Green from C3 Ryde, each bringing their insights and expertise to the theme of courageous leadership. Ps Wilson Lim delivered a powerful message on the "Call for Courageous Leadership," inspiring attendees to step into their God-given roles with bravery and conviction. Ps Richard Green shared thought-provoking sessions on "Courage & Vision in the Midst of Crisis" and "Types of Courage," equipping leaders to navigate challenging circumstances with wisdom and faith. Ps Brendan Kirby's session titled "Learning to Fly with Jesus!" encouraged participants to embrace the limitless possibilities and potential found in Christ.
The feedback from the HLC was overwhelmingly positive, with attendees expressing deep appreciation for the warm hospitality provided by the Hope Adelaide team. The workshops and forums were highly beneficial, providing practical tools and strategies that leaders could implement in their respective ministries and spheres of influence. The worship sessions throughout the conference were uplifting, fostering an atmosphere of heartfelt praise and spiritual connection. In addition to the keynote sessions, the conference offered a range of engaging workshops designed to cater to the diverse needs of the attendees. These workshops covered a variety of topics essential to building courageous leadership:
"Building a Courageous Culture in Your Leadership" by Ps Patrick Ching emphasized the importance of fostering a culture of courage within leadership teams.
Ps Lance Wolter facilitated a workshop on "Courage to Address Issues & Have Difficult Conversations in Leadership," providing practical guidance on navigating challenging discussions and conflicts.
"Courage to Fail – In Order to Succeed" was led by Ps Joshua Chee, who encouraged leaders to embrace failure as a stepping stone to success.
Ps Ian Clarkson conducted a workshop on "Moral Courage in a Compromising World," exploring the challenges of upholding moral values in today's society.
Allan Meyer facilitated a session titled "Courageous Men & Women: Discussing Sexual Discipleship & Purity," creating a safe space for open dialogue on sensitive topics.
Chris Brohier led a workshop titled "How to Make Wise Decisions in a Public Arena," equipping leaders to navigate the complexities of decision-making in the public sphere.
Ps Helen led an interview panel of our keynote speakers about the theme and finished with some Q&A from the floor.
The Hope Leaders Conference truly exemplified the spirit of courageous leadership, empowering attendees to step boldly into their calling and make a positive impact in their communities.