The HIM Thailand camp, organized with the theme of 'A Vibrant Church', was conducted from June 2 to 3, 2023, at the Chiang Mai International Exhibition and Convention Centre (CMIEXCC) in Chiang Mai. More than 3,000 Christians and guests gathered from Thailand and neighboring countries such as Myanmar, Cambodia, Laos, and Vietnam.
The camp attendees enjoyed the celebration and worship revival, which featured an orchestra led by worship leaders, singers, and musicians from various churches across Thailand. During these sessions, all experienced the invaluable presence of God through prophecies and the healing provided by God's grace, in addition to heartfelt worship.
Furthermore, participants were blessed by the teaching and preaching shared with the burning burden in the lives of all delegates. These speakers included Ps Simon Eng, Ps Dennis Lu, Ps James Loke, Ps Chuchart Chaisombat, Ps Chaiyapreuk Piwruangnont, Ps Kobchai Chirathivat, Ps Yongyut Wiraponsawan, and all translators.
Many Christian brethren were gratefully impressed by attending this HIM Thailand camp as they had not met in over 3 years. They were able to connect, encourage, and pray for one another. They also offered themselves to joyfully serve God before returning home to their local churches, bringing back the great vibrancy and wonderful revival.
Overall, the opening ceremony was fantastic, the workshops were excellent, and other well-prepared activities, such as the Children's Church, Ablaze & Youth Group, HBS diploma commencement, and scholarship ceremony, were well-managed. All of these components contributed to the vibrant growth in faith with the Lord.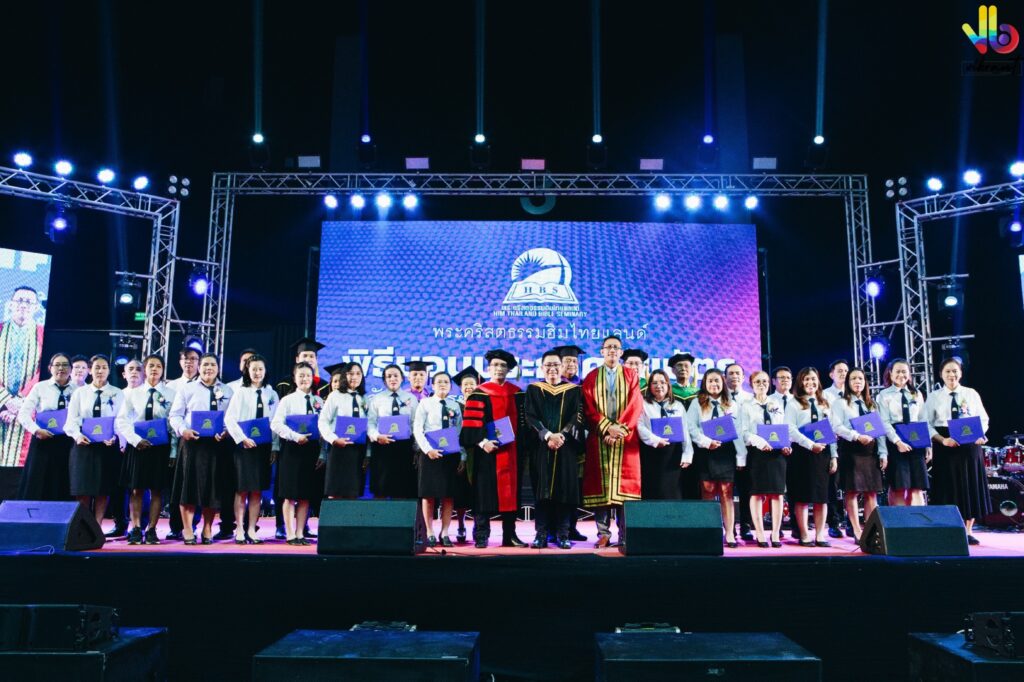 We thank God for the camp administration team and all the staff who worked tirelessly and dedicatedly. Through their gracious contributions, all brethren were spiritually blessed. We look forward to meeting everyone again from May 3 to 6, 2024, at the same venue, CMIEXCC.